About Us
We're a bit behind on updating our site with our newest dog.
About Bandit: Bandit is a retired, old Jack Russell Terrier who was found walking the streets of Louisville, KY in early 2010 and rescued by a network of determined ladies that help place strays into caring homes within their community. Bandit was given a second chance and soon after graduated at the top of his class from Iron Heart Training Center, located in Kansas City, Kansas, in January 2011. Bandit is scrappy, clever, independent, stubborn, impulsive, athletic and determined. He continues to be the standard in the scent detection industry.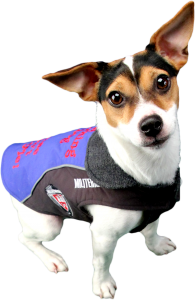 About Bella: Bella is also a retired  Rat Terrier who was surrendered to a local shelter with Cassie after her previous owner was unable to care for them both. Iron Heart Training Center took in both rescues and by July 2011, Bella became certified in scent detection and along with Bandit is considered one of the industry's best. Bella is swift, active, vigilant, cheerful, lively and fierce.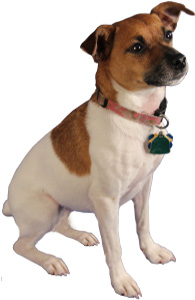 About Cassie: Cassie has retired as well. A Terrier Whippet mix who along with Bella was surrendered to a local shelter before graduating from Iron Heart Training Center in July 2011. Cassie is also certified in scent detection and along with her handler continue to be an effective team. Cassie is energetic, inquisitive, playful, mischievous, and independent.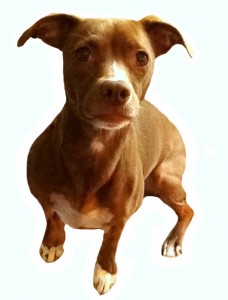 We are members of the following organizations: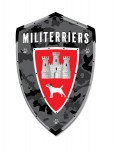 "Militerriers" and its executives would like to thank our men and women in uniform serving at home and abroad. As a Veteran owned business we know and appreciate what you are doing  in the name of freedom and your willingness to put your life on the line for our country. Words cannot express how grateful we are for your sacrifice and the sacrifices of your families. We are so proud of you all.